Build smarter relationships on Twitter.
Combine the power of social media in your business process by integrating your Twitter profile with Zoho ContactManager. Respond to customer tweets, follow keywords, and manage your Twitter handle—all from ContactManager. You can also add contacts from tweets, replies, @mentions, direct messages, and keywords.
Social media, now actionable.
Keep your company's Twitter page bustling with new activity: Tweet, retweet, add tweets to favorites, and post comments from Zoho ContactManager. Find new prospects through keywords, and add them to your contacts in one click.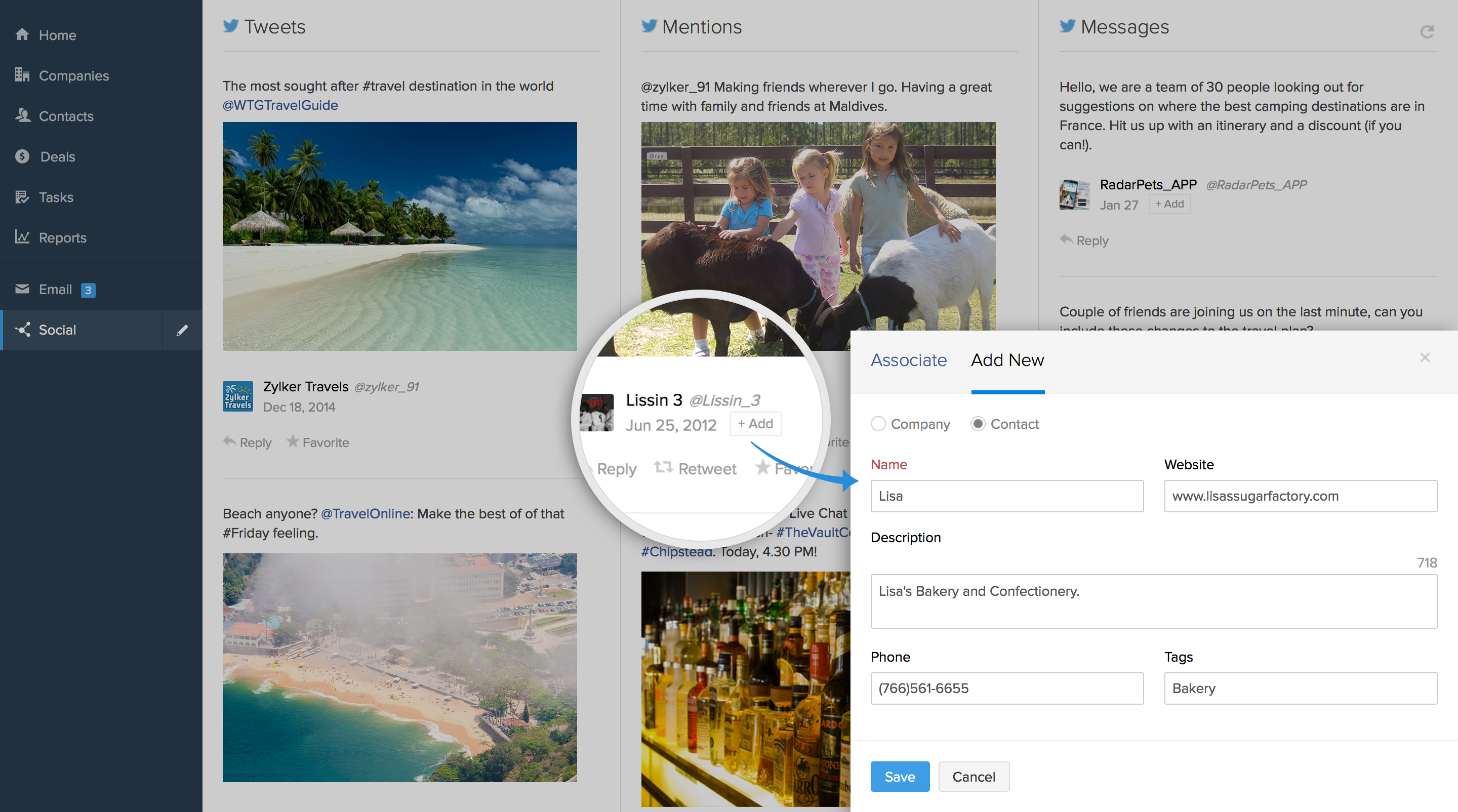 Track your customer pulse.
Every contact and company has a Social Tab which gives you regular updates about the social media activity of your prospects. This allows you to be proactive in engaging with your favorite contacts and companies when they show interest in your business.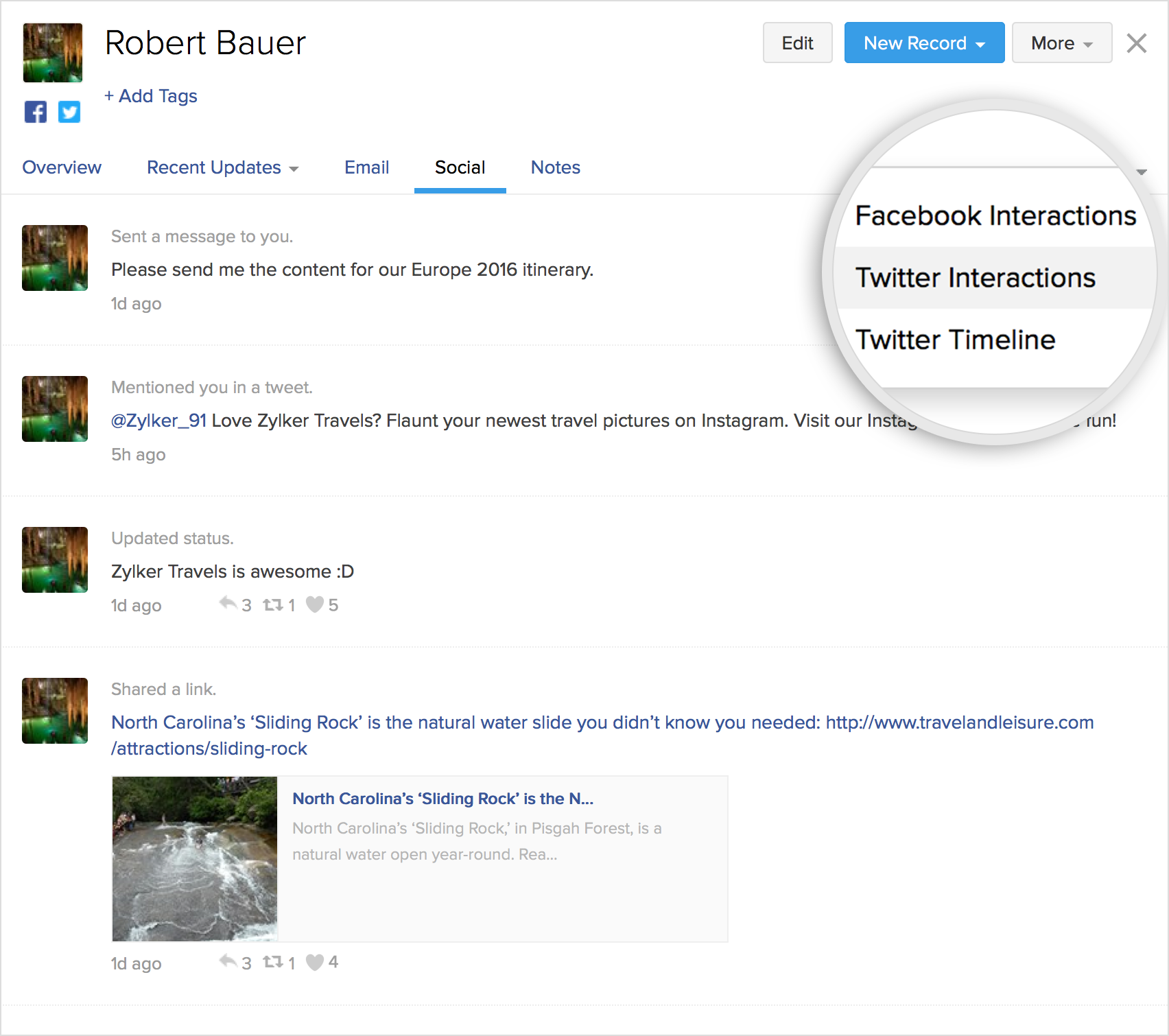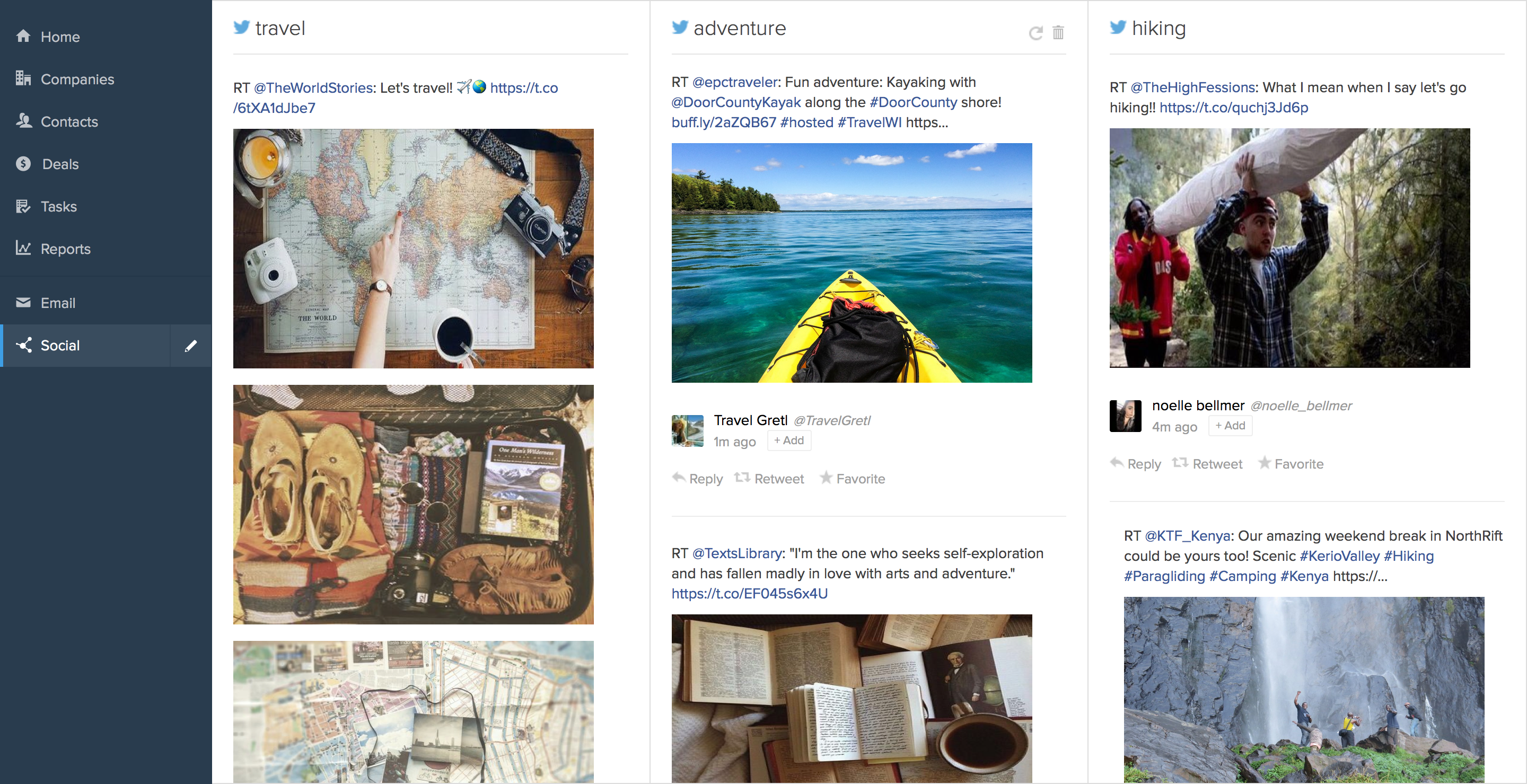 Track keywords.
Whether you want to advertise your product, or keep an eye on your competitors, tracking keywords help you stay on top of the latest updates in your industry. Zoho ContactManager allows you to keep track of multiple keywords in multiple feeds.
Identify your contacts, socially.
Whenever you create a new contact, Zoho ContactManager automatically displays a list of similar profiles on Twitter. Just pick the one that matches your contact and link it.