Add more expertise to your training
Online training has moved beyond the single instructor delivery model. Get your colleagues on board as co-trainers. Each of you will be able to act as moderators, and help make the session more learner-centric.
Signup for free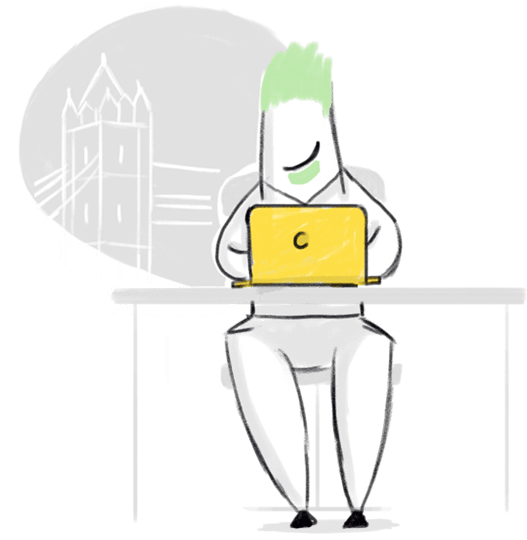 Co-trainer 1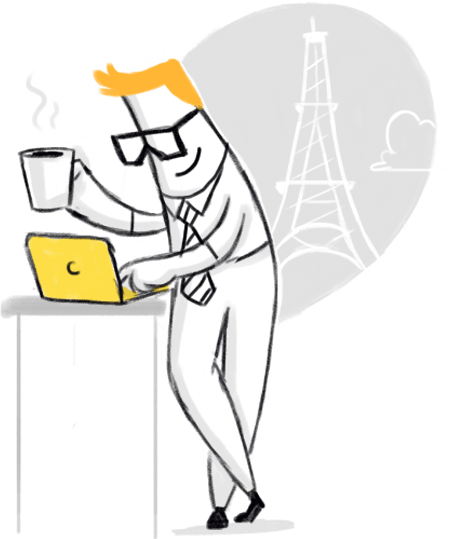 Session Host
Co-trainer 2
Collaborate and share the workload behind the scenes
Invite trainers who are subject matter experts to be the co-hosts for your session.
Work together as a team on creating polls, quizzes.
You can also reach out to prospects with confidence, knowing you've got all your bases covered, since two heads (or more!) are better than one.
Present. Moderate.
Build better connections.
Signup for free
Huddle up with the team
Brainstorm ideas during the session with the co-trainers in a private chat room. Communicate instantly about your action plan or a change in agenda.
Share the podium
Pass on the control to any of your teammates, anytime. They can present slides, share their screen, and talk to the trainees on their area of specialization.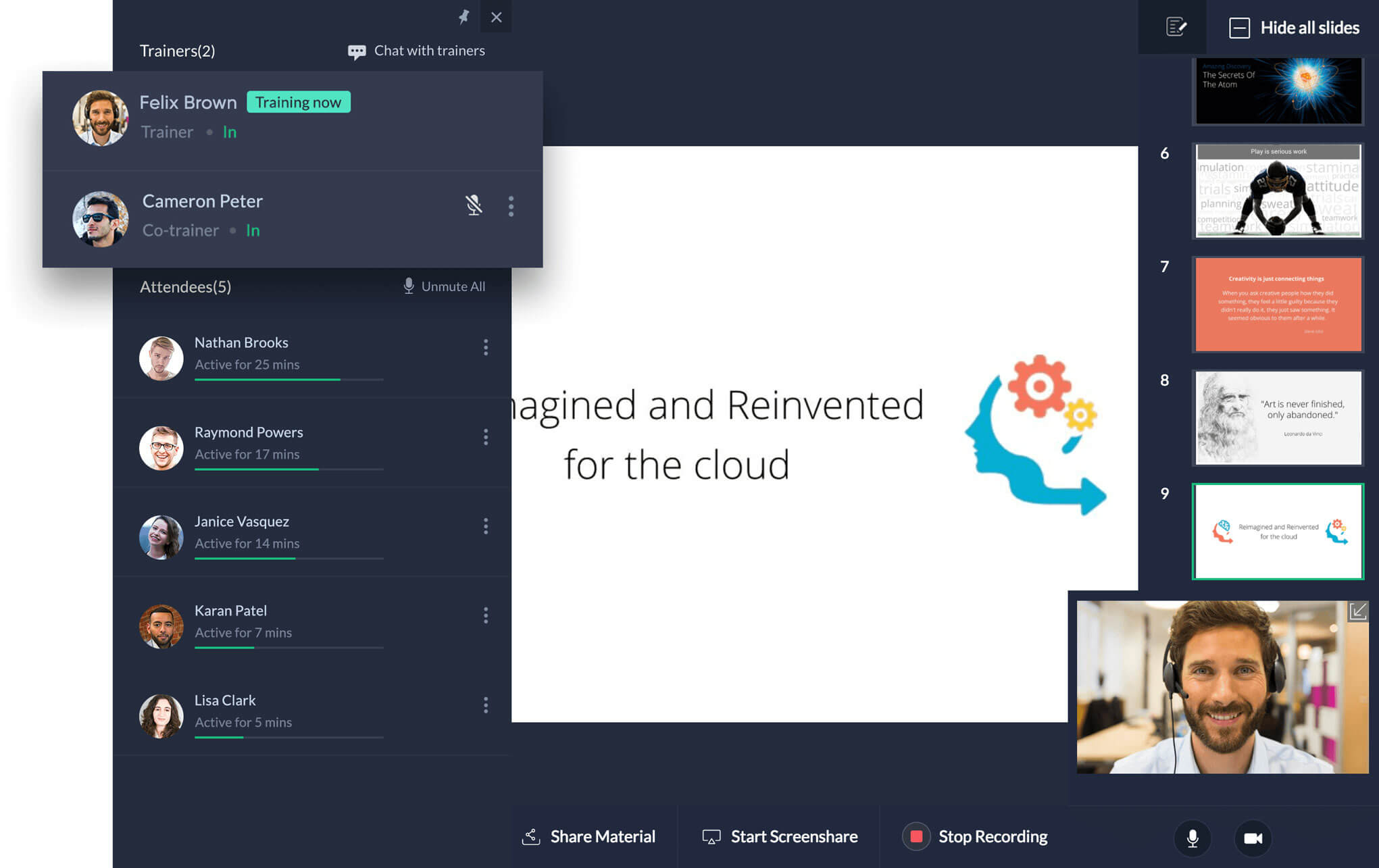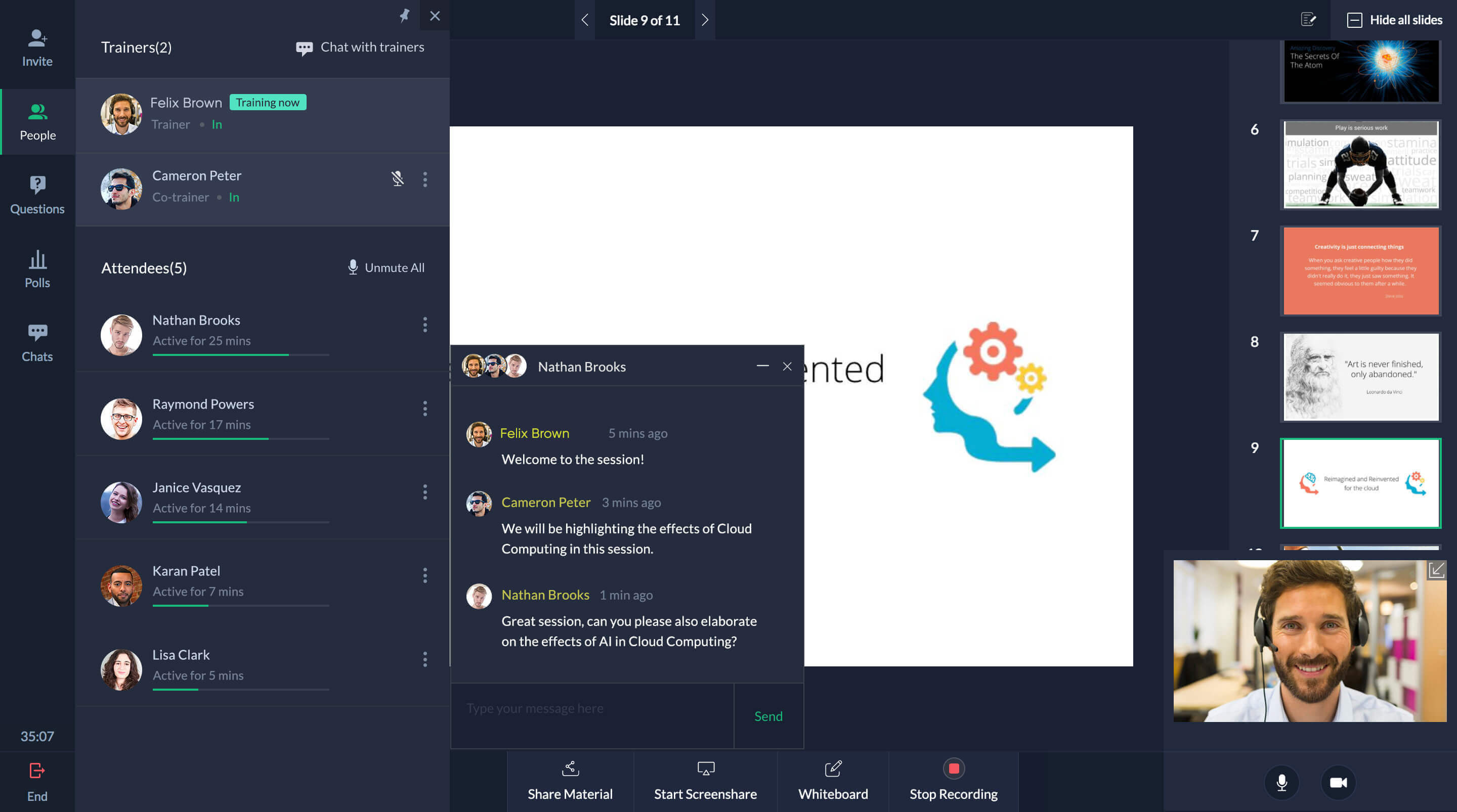 Private chat room
The trainees can directly message the hosts. If they have a specific question, they can clarify their doubts privately.
Moderate the discussion
While one trainer delivers the content, other hosts can moderate the main discussion, answer questions, and engage with the audience without any distractions.