Bring your team to Zoho WorkDrive
Change is never easy, especially when there are many people involved. Moving to Zoho WorkDrive means spending less time in migration and getting started with your work instantly.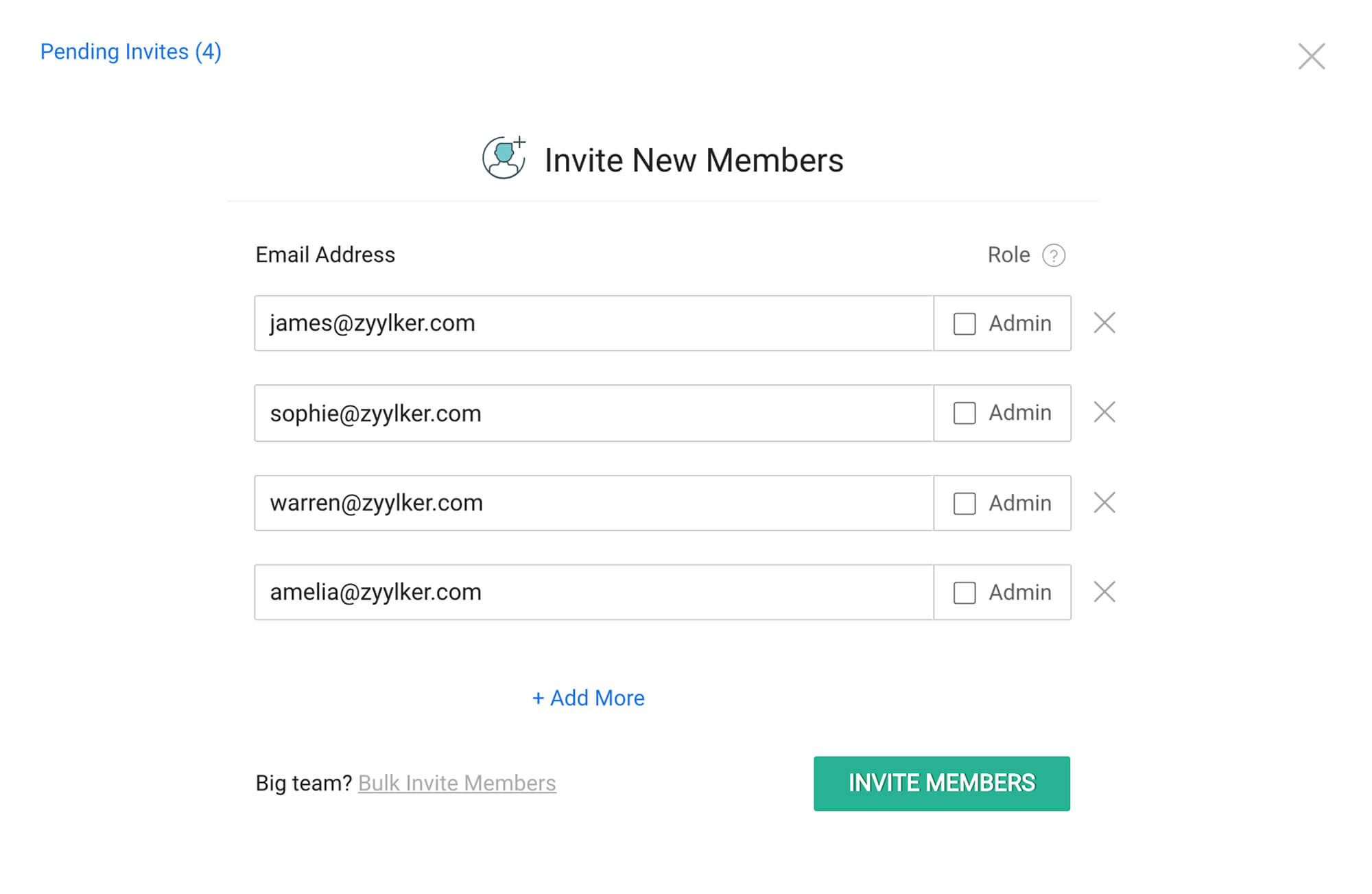 Set up in minutes 
Quickly bring in team members with an invitation link, either by importing their email addresses or by linking your Active Directories with SAML authentication.
Create functional groups
Create groups based on team members' functions. Quickly create Team Folders for a particular project by adding the functional groups you want to include.
Roles and permissions
Assign each person a role as a team admin or a team member. As an admin, keep an eye on the team's file activities using the admin panel.
Customize your team profile
Make Zoho WorkDrive work the way you do. Decide who gets to create Team Folders, share content externally, or download files to their devices
Know your team better
Get a quick summary of your team activities within your file manager. See the top actions performed, user actions, most active Team Folders, and other storage details in a snap.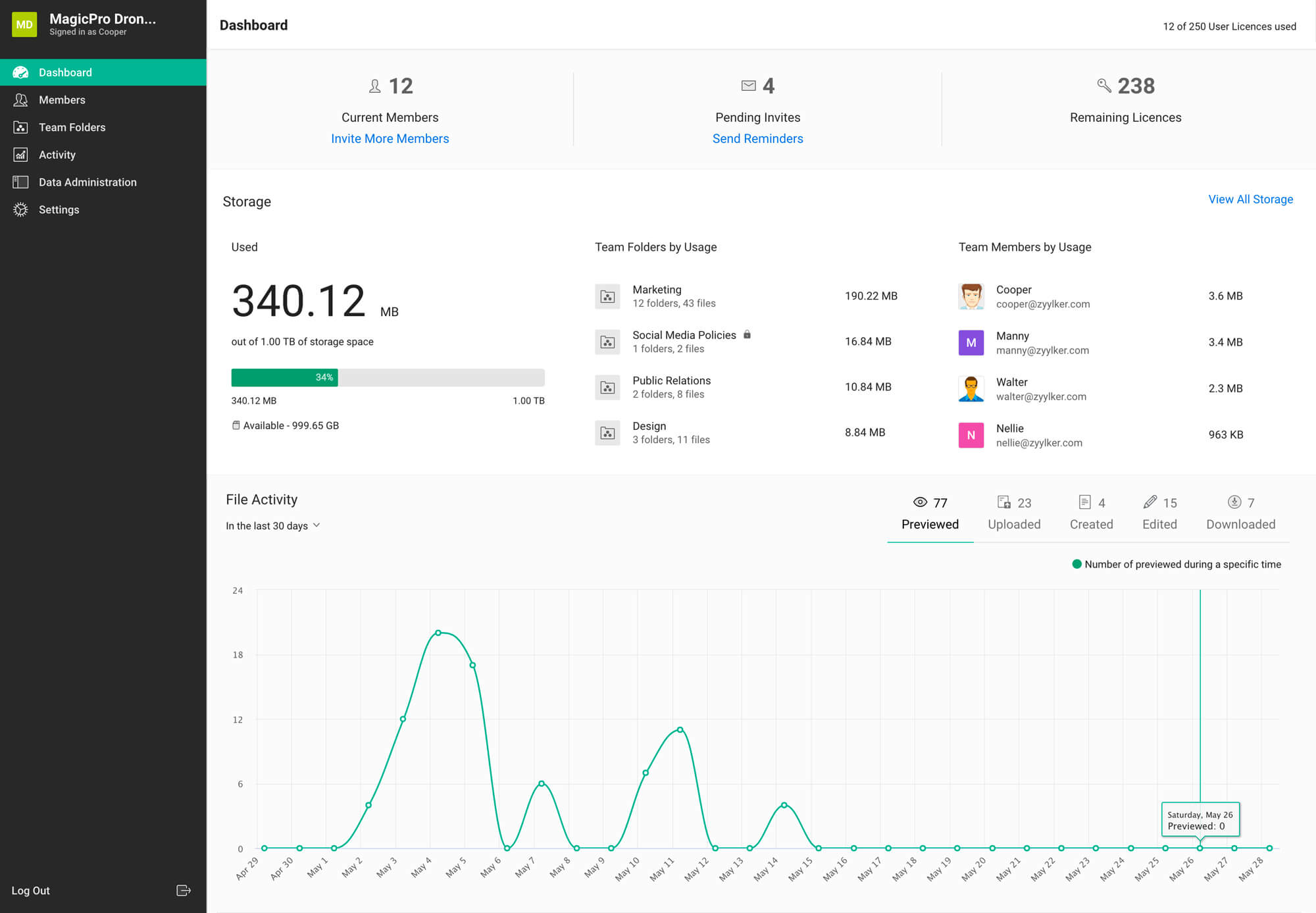 Anticipate your team's needs 
When your team grows, their needs grow too. Be aware of details like total storage left, the number of licences used, and pending user invites. Also, monitor your team's progress with details like active users, active Team Folders, and user activities.
Activity reports and audit trail
Be legally prepared. Why bother your IT team to find files created in your organization? In case of legal requests, get detailed reports on each file activity. See the number of file uploads, edits, downloads and previews at the team and Team Folder level.
Manage your team efficiently
Improving data accessibility also means keeping track of it on many devices. As an admin, be aware of where your documents are going.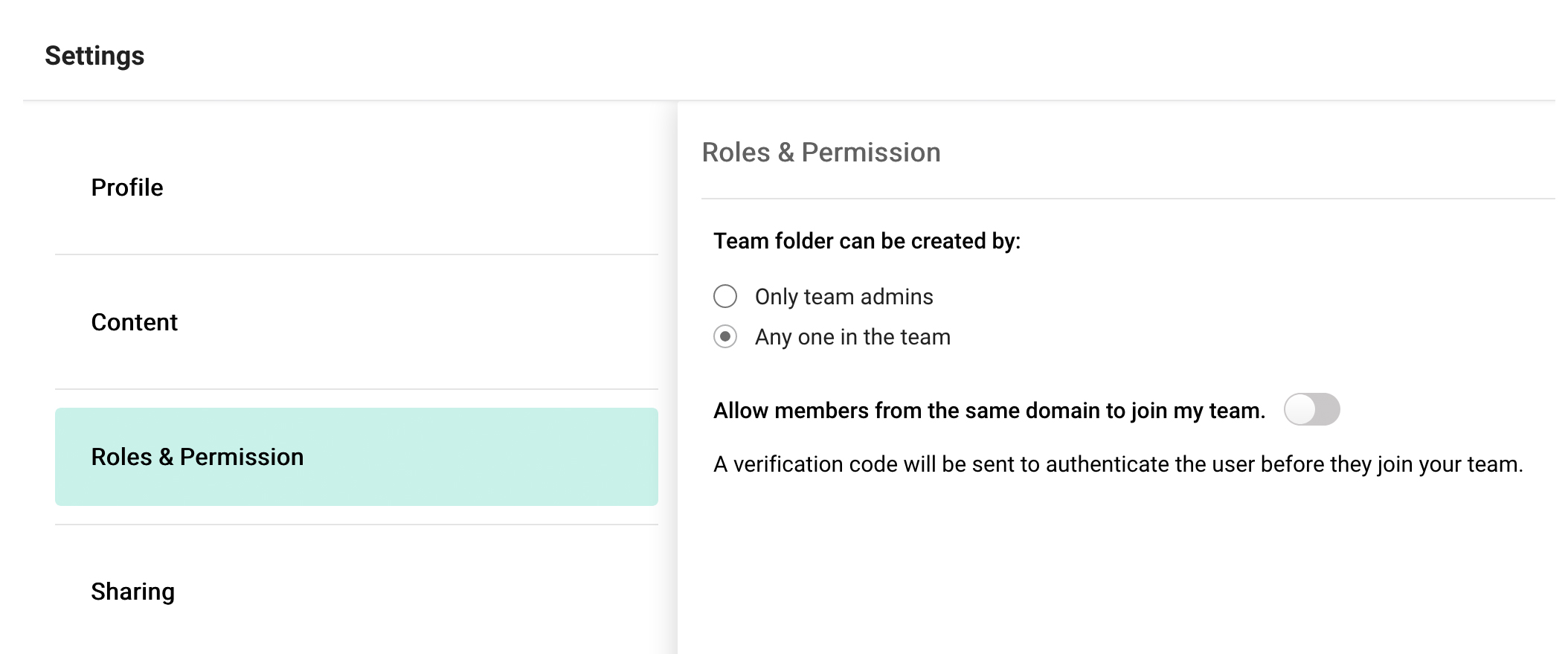 Transfer file ownership
Don't stress out when an employee leaves your organization. Revoke their access to team files by suspending them or transferring all their files to another member of your team.
Manage your devices
Restrict access to users' devices based on their role. Or make sure they can access files even when they're away from work by giving access to the Zoho WorkDrive mobile and desktop apps. 
Modify Team Folder settings
See your Team Folders and their settings in one place. As an admin, you can add users, edit privacy settings, view activity, trash Team Folders or even recover files 3 months after the Team Folder's recovery period.